Finding Inspiration: Terra Home
We recently found inspiration in the form of some lovely handmade tiles. Terra Home produces beautiful tiles and tableware, made with much skill, and from the looks of it, much love too. They have a handful of different styles for sale at Etsy that seemed to be perfect for the kitchen – from Eastern influences to the classic Tuscan style.  Check out what we came up with!
Cluttered, a tad boring and, might I add, the typical tiny pre-war Manhattan kitchen.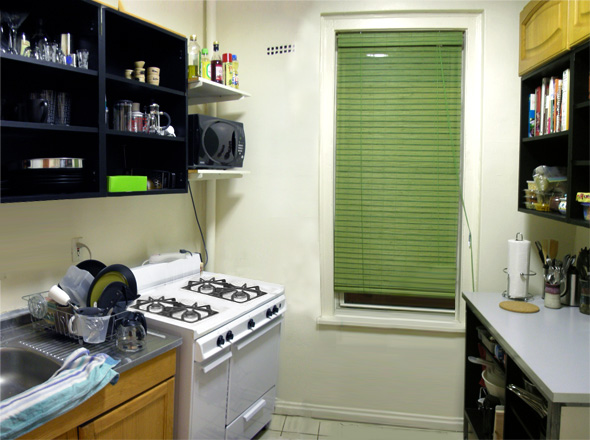 First, I always adore turquoise and anything that reminds me of warm climates. This Moorish inspired tile has a perfect  Mediterranean meets Middle East feel. I paired it with a bold cobalt wall and covered the clutter with white cabinets.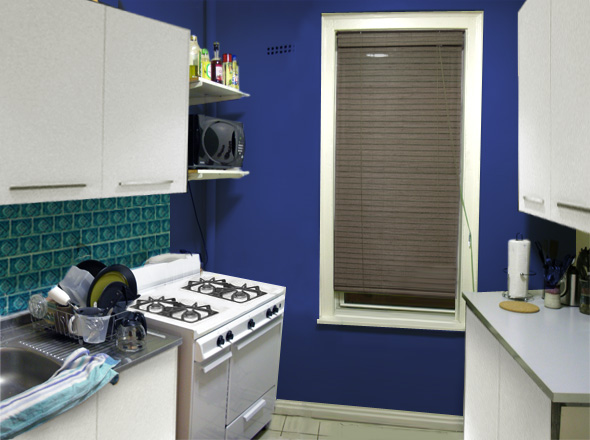 Next, I tried the Limone Tile from Terra Home's Italian Sketchbook series. I'm attracted once again to the warm Mediterranean feel.  This series is casual and sunny – perfect for a fresh contrasting palette of yellow, black, and white. The tiles work as a mid-wall border and draw attention away from the cluttered countertops.
Lastly, sometimes inspiration can be found in an object and translated onto the walls. I am enamored by this pastel cream and sugar set and thought the colors would work perfectly on the walls. Indeed, the pastels lighten up the tiny space. The handmade feel of the pottery is so nice, I placed two of the dessert plates on the back wall in place of tiles. So lovely!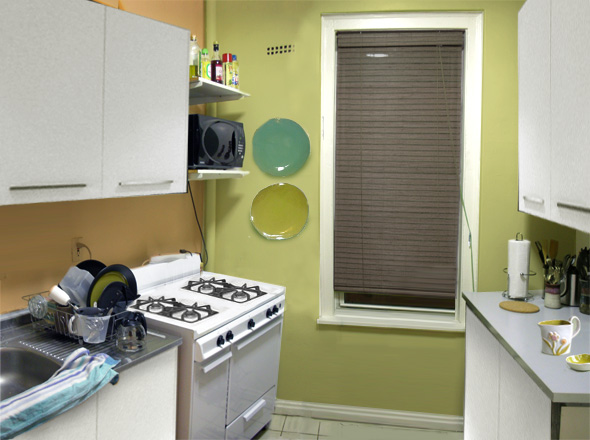 Check out these similar posts:
Mochi Home will rock your walls!
Get access to our printable artwork sizing templates. Be the first to learn about new wall art designs.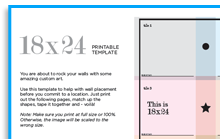 We hate spam just as much as you
New to Mochi Home?
Enter your details below for 10% off your first purchase!
You'll receive no more than two emails per week, and we hate spam just as much as you