Gallery wrapped and ready to hang!
Standard Canvas
Mochi Home standard canvases come gallery wrapped on .75″ thick wood stretcher bars. That means the artwork wraps around the edge of the frame for a professional, fully "finished" look. Gallery wrapped canvases can be framed, but we think they look great all on their own. In fact, our artwork is ready to hang with an attached wire and will give you years of home decor pleasure.
Check out the glamor shots for details: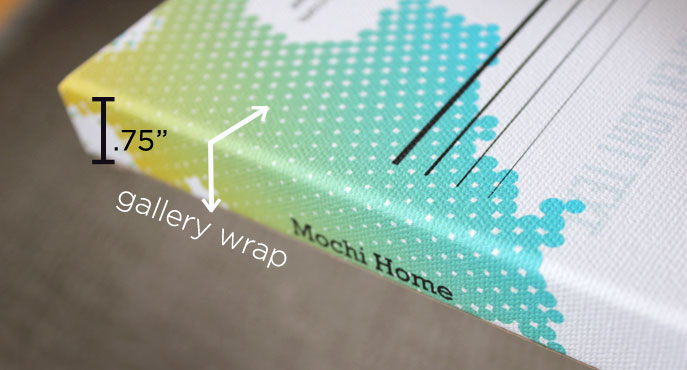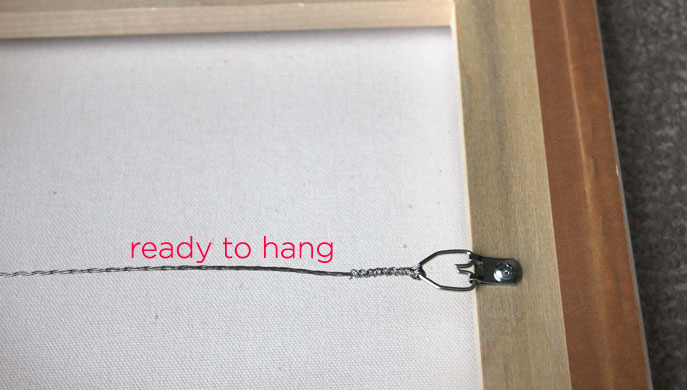 Supersize Me
Any of our standard canvases can be super-sized. That means you can increase the size of an artwork to something proportionally ginormous. In addition, the depth of the artwork will increase to 1.5″ thick. That's like going from thin crust, personal pizza to a large size deep dish supreme. Bring on the extra cheese!
But seriously, if you want to go big, just check the options on each product page for details on exact dimensions and price. If you have a specific question, drop us a line at info@mochihome.com.
Materials
Mochi Home art is printed with archival inks on archival canvas. That means your custom art stays fresh for 150 years! In addition, we use canvas that is OBA-free. Those are "optical brightening agents" and while they might make canvas extra-white, they are chemical compounds which aren't very good for you or the environment. We think it's best to avoid them.