Living Room Layout + Color: What's Your Vote?
These readers are moving into a new home and need some ideas for their spacious living room (see the previous owner's blue safari theme below). The new owners have kids so it's essential that the furniture holds up to some wear and tear and the layout isn't too stuffy.
The living room is a great space with huge windows that flood the room with light. With some modern furniture picks, this space can be fit for adults and children alike.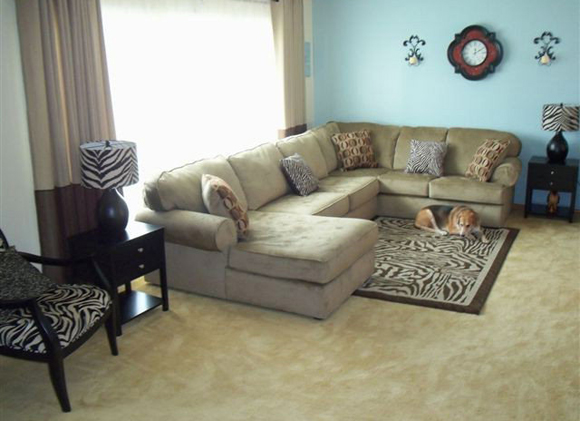 Check out my two options below and don't forget to vote for your favorite!
Neutral Calm
Here is a relaxed and soothing atmosphere for the whole family to kick back on evenings and weekends. I love the West Elm couch because it's comfy and classic, but has hidden benefits of a eco-friendly materials and made-in-the-USA construction. In a subtle brown pattern, the upholstery can hide stray crumbs. Also note, the furniture is arranged to leave an open line to the window, so it's easy to let in the fresh air.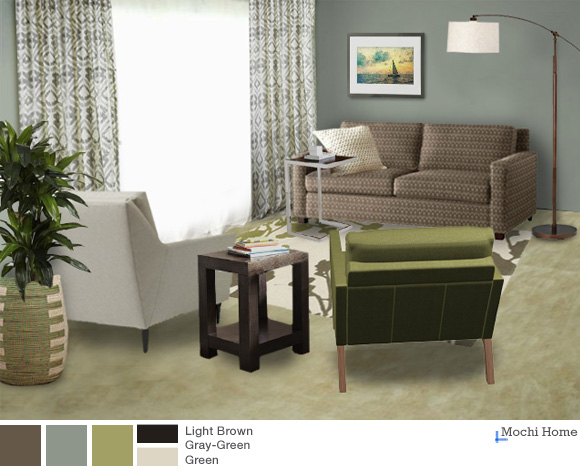 Modern Pop of Color
I'm always a sucker for saturated color, especially as an accent to a neutral backdrop. I love this super fun striped rug at 2Modern with playful accents like the Ameba table and seahorse pillows. A semi-sectional couch keeps the room comfy (for adults) with floor pillows for forts and tumbling (for the kids).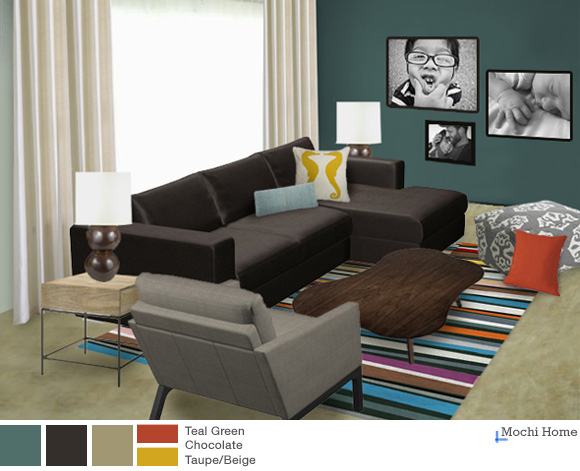 Cast Your Vote!
Resources
Neutral Calm
Pop of Color
Check out these similar posts:
Mochi Home will rock your walls!
Get access to our printable artwork sizing templates. Be the first to learn about new wall art designs.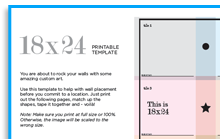 We hate spam just as much as you
New to Mochi Home?
Enter your details below for 10% off your first purchase!
You'll receive no more than two emails per week, and we hate spam just as much as you