Inspired Living Room Colors
Here is a nice simple living room with neutral furniture and all of the bones for what could be a great living room. This reader wrote in asking for some color suggestions that would match the couch and for updates to the accessories. For this room, I decided it would be fun to seek some outside inspiration.  One of my favorite blogs for interior images is Desire to Inspire. If you are stumped for colors or styles, I highly recommend cruising this blog. You are sure to find a handful of images that will help guide your color choices.
So, here it goes!
The living room as it stands now: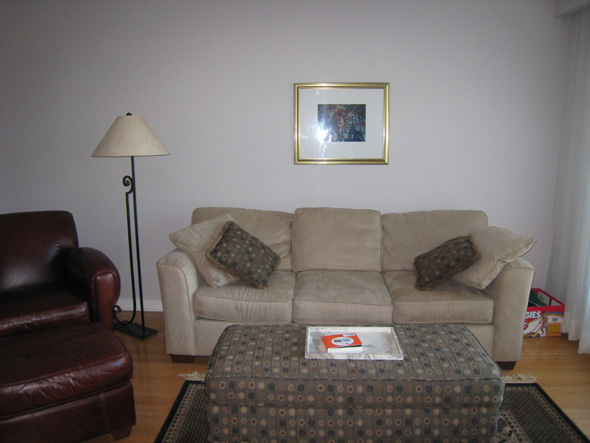 The first inspiration: earthy. In this room, the browns and the artwork really set the mood. This translated into beige walls, large art above the sofa, plus some natural Flor tiles and the wooden Nelson bench from Room and Board.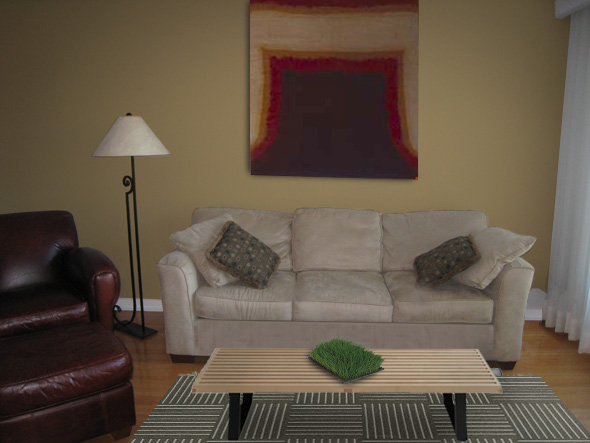 Even when your furniture isn't exactly modern, you can still pull off a modern look. It's all about bold moves with paint and the right accessories. A geometric paint scheme creates a focal point in gray and red. The zebra rug, though modern, is also classic safari and ties the mod wall with the not-so-mod furniture. With some black pillows and metal tables, I think modern can work!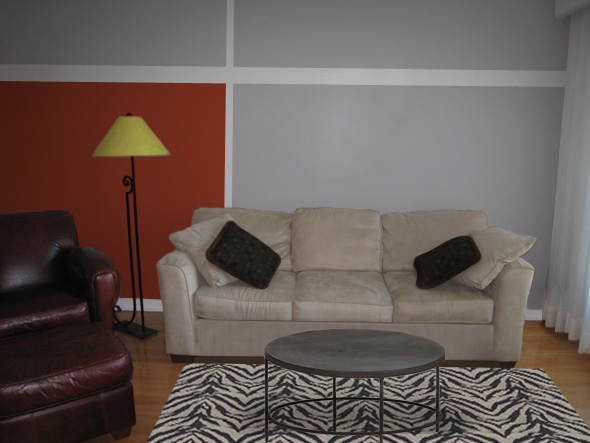 Lastly, inspiration from a richly colored room that I think of as "asian safari." This room has deep jewel tones and lots of lush accessories. In our reader's living room a deep teal wall and maroon persian rug really set the mood. Add an eclectic mix of wall art and you have your own asian safari retreat!
Check out these similar posts:
Mochi Home will rock your walls!
Get access to our printable artwork sizing templates. Be the first to learn about new wall art designs.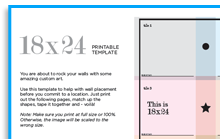 We hate spam just as much as you
New to Mochi Home?
Enter your details below for 10% off your first purchase!
You'll receive no more than two emails per week, and we hate spam just as much as you