Finding Inspiration: Kris's Color Stripes
There are so many colors in the world, how do you find a palette that's right for you? Color inspiration is anywhere and everywhere. One of my favorite blogs, Kris's Color Stripes, knows that better than anyone. I absolutely adore Kris's lovely palettes inspired by everything from nature to cities to artwork…even insects!  If you are looking for fresh new combos, this is a great place to start. 
I picked 4 of Kris's recent color stripes and tried them out on our friend's very bright (and clean!) Hong Kong apartment.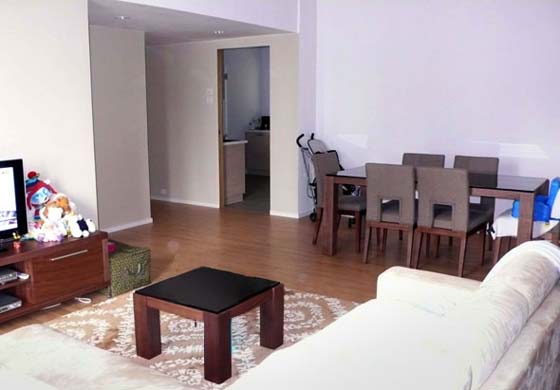 First, a spring (and Japanese) inspired cherry blossom palette. You can see how the color stripes are pulled directly from the photo to create endless custom palettes. I thought the dining room would look great as a dramatic accent wall and the black doesn't disappoint!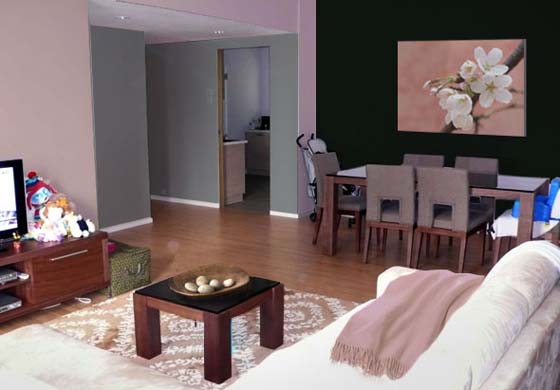 Who doesn't love Venice? These colors make a warm, inviting space. I always love shades of terra cotta and the green is just the right shade of olive. Also notice how we added a throw blanket on the couch to pull the color across the room. The walls include art from CB2 and West Elm.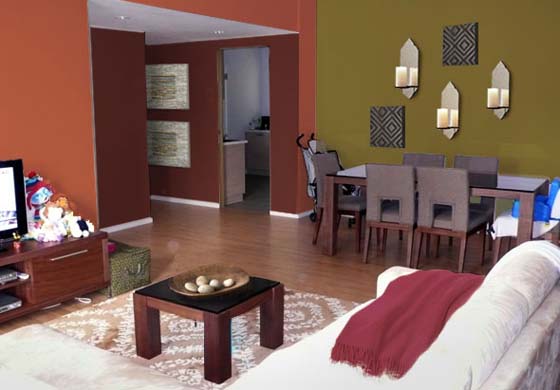 Next, a modern room inspired by rustic architectural details.  Blue and brown are an excellent combination that can be both modern and classic.  To give it a little playfulness, you can also include the aqua color stripe.  Big paper lanterns and live bamboo freshen up the whole look.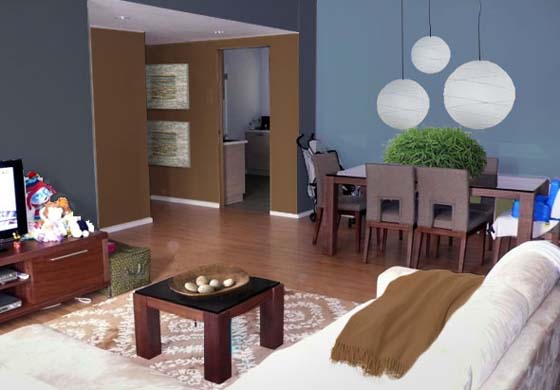 I couldn't finish this post without a proper striped wall, of course! Again, the dining room wall is the perfect place to highlight the lovely sweet treat palette.  With a wall this bold, you don't need much art.  However, a bold light from CB2 helps balance the strong graphic pattern.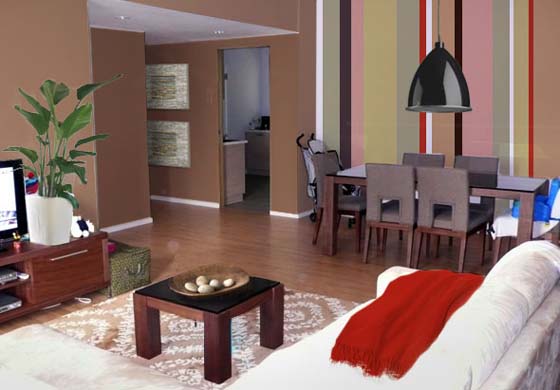 I've been following Kris's Color Stripes for awhile and we hope you can find inspiration, too. Why not use your own favorite things or places to inspire a palette for your home?
Check out these similar posts:
Mochi Home will rock your walls!
Get access to our printable artwork sizing templates. Be the first to learn about new wall art designs.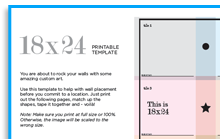 We hate spam just as much as you
New to Mochi Home?
Enter your details below for 10% off your first purchase!
You'll receive no more than two emails per week, and we hate spam just as much as you