How big should you size your art? Any size you like! But always take into account the whole wall and the entire room and whether your art should be THE focal point or just a small stop along the way.
Here, a quick study on canvas sizing with some options for layout and accessories.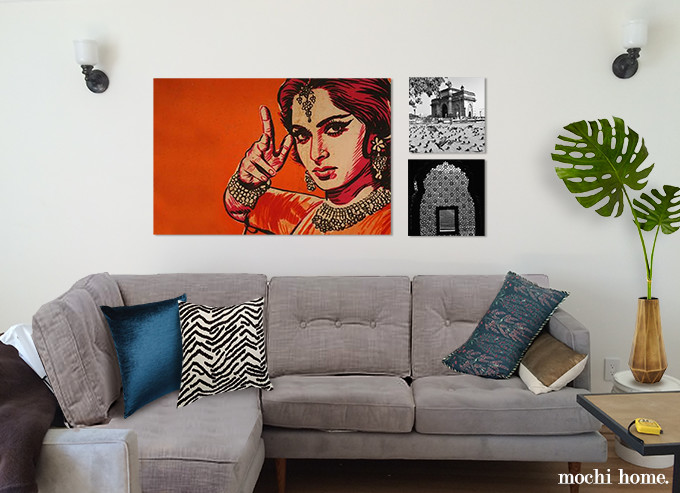 Give your grouping an upgrade with subtle pattern. This makes the art more cohesive as a unit and it's an easy way to add pattern or color. I love the removable wallpaper from Chasing Paper, like the one below. It's perfect for renters or for your changing mood.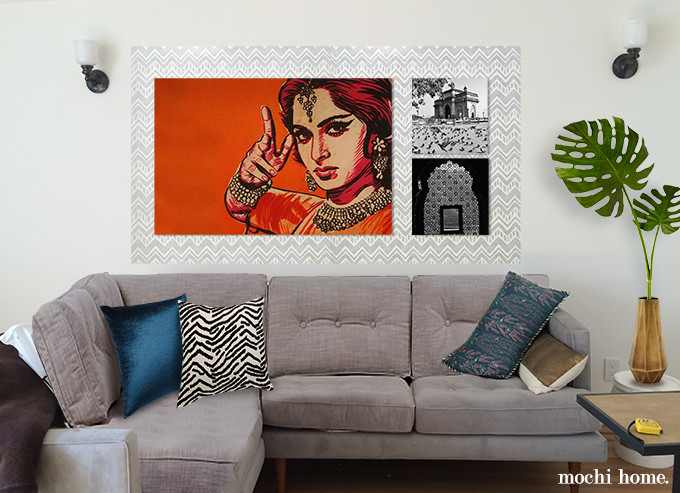 Here's a bolder choice.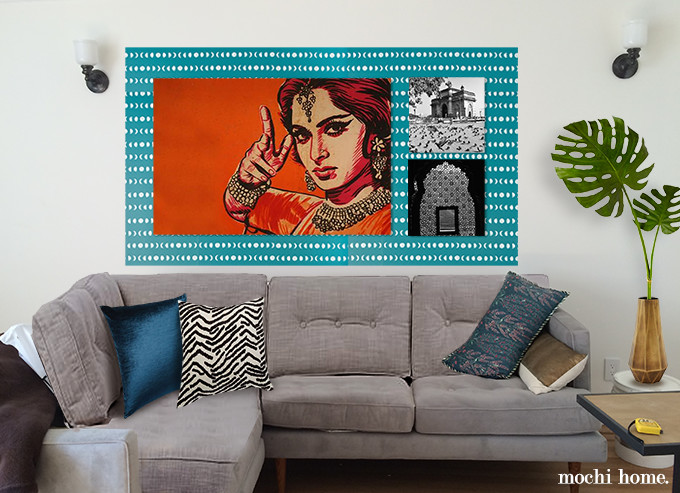 To really add some drama and make your art pop, give it a rich, saturated background like this deep teal.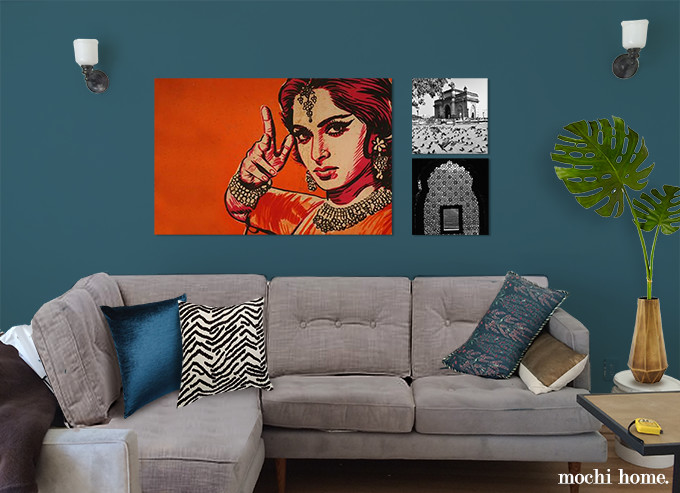 Or, even a subtle blush paint color helps to ground the space. On this wall, we broke up the symmetry with a mixed collection of images and word art. Check out our own Mochi Home store for some customizable canvases.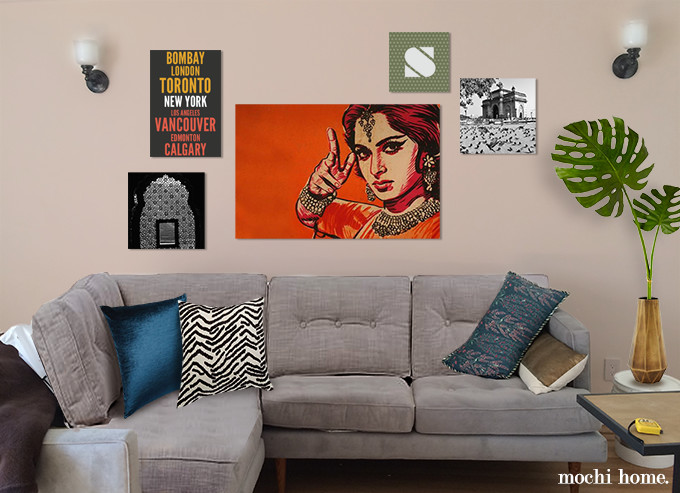 Lastly, small art can make an impression, too. While I love the sassy lady in a large dramatic print, she still looks great in a small-scale grouping. Keep the artwork grouped tightly and I suggest you lower it down to a seated eye level to keep the space cozy and down low.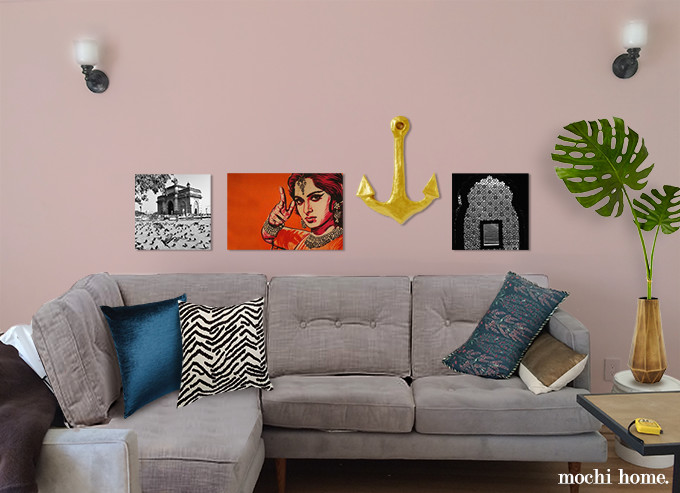 Canvas prints are great way to decorate any space. They are an easy frameless art option that gives a clean modern look, eliminates glare, and showcases both bold colors and high contrast black and white. I personally have canvas prints in nearly every room of my own house!
Check out these similar posts:
Mochi Home will rock your walls!
Get access to our printable artwork sizing templates. Be the first to learn about new wall art designs.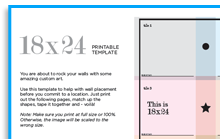 We hate spam just as much as you
New to Mochi Home?
Enter your details below for 10% off your first purchase!
You'll receive no more than two emails per week, and we hate spam just as much as you