A Coordinated Color Palette Update
Here is a lovely house in need of a little color boost. The interior is bright and open, with tons of light and nice lines. It's currently finished in a pleasing neutral scheme, including brown and beige furniture.  Our reader would like to liven it up with a fresh color palette. The good news here, is that you can really take this decor in ANY direction.  With such solid basics, the sky's the limit.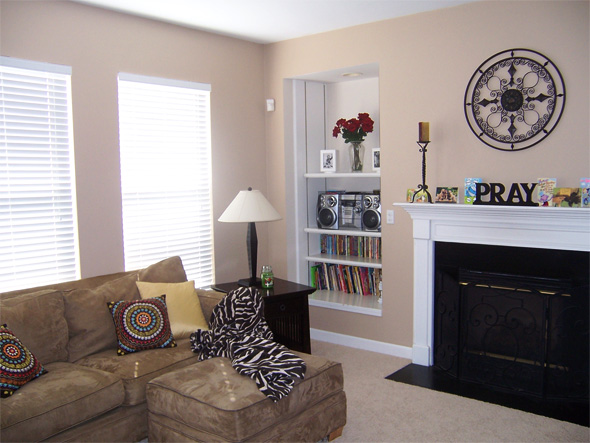 My first thought is a yellow and brown theme, to match the existing furniture and accessories. The color inspiration comes from Olympic paint in Calabash, which I paired with a chocolate brown. An aqua/sage striped curtain keeps the room looking modern.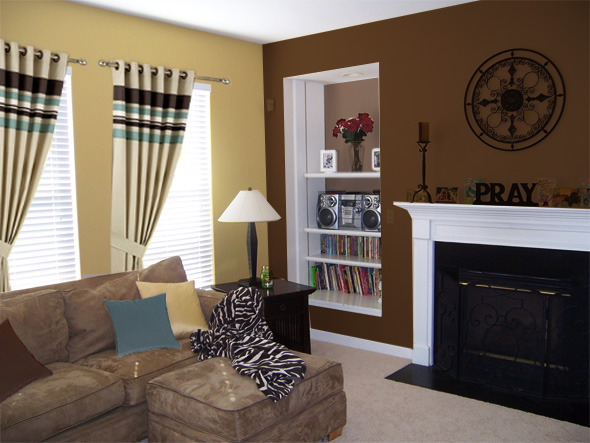 I found more inspiration with Olympic colors Blue Bayberry and Baritone. I love the combination of teal/blue with Terra Cotta. Add a little black and the palette really pops. To bring it all together, add some tall curtains in modern organic print.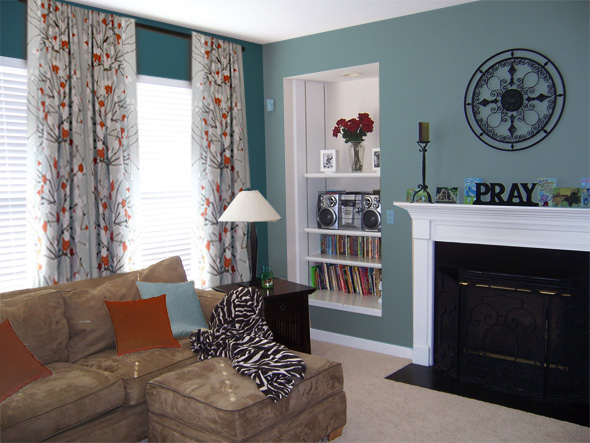 Continuing with the Terra cotta, here is Olympic Ginger on the wall. This is warm and spicy, without being dark and oppressive. The Ginger coordinate easily with the the brown and beige of the existing room. I also love the existing throw pillows on the couch with a modern/ethnic rainbow appeal.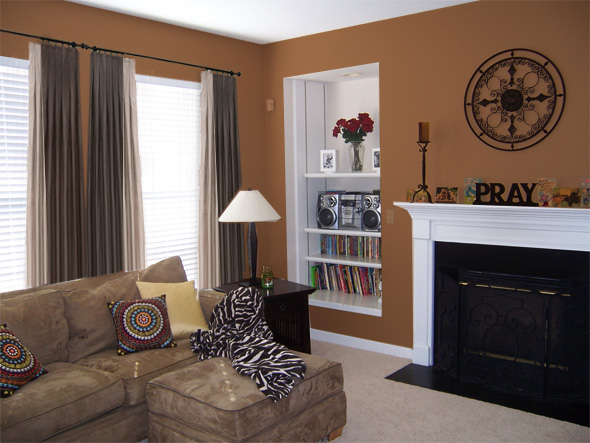 Lastly, a calm and friendly green in Dark Sage and Asparagus. The combination of muted green with bright green keeps the room lively, but still feels understated and earthy. Simple curtains soften the back wall. Also, note the green paint on the mantel and the back of the bookshelf to highlight the architectural details.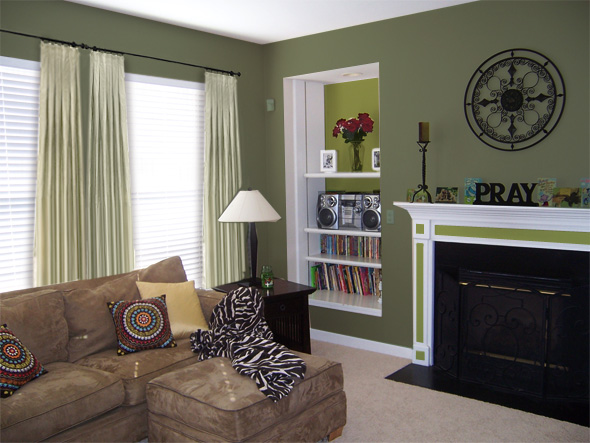 Check out these similar posts:
Mochi Home will rock your walls!
Get access to our printable artwork sizing templates. Be the first to learn about new wall art designs.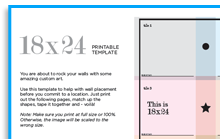 We hate spam just as much as you
New to Mochi Home?
Enter your details below for 10% off your first purchase!
You'll receive no more than two emails per week, and we hate spam just as much as you