Places to Go is an on-going series highlighting our favorite travel adventures. I always find inspiration in new places and I love to incorporate my travel memories into the home. In fact, most of our
custom art
is designed to do just that! Read on to get inspired for your next trip.

Room with a View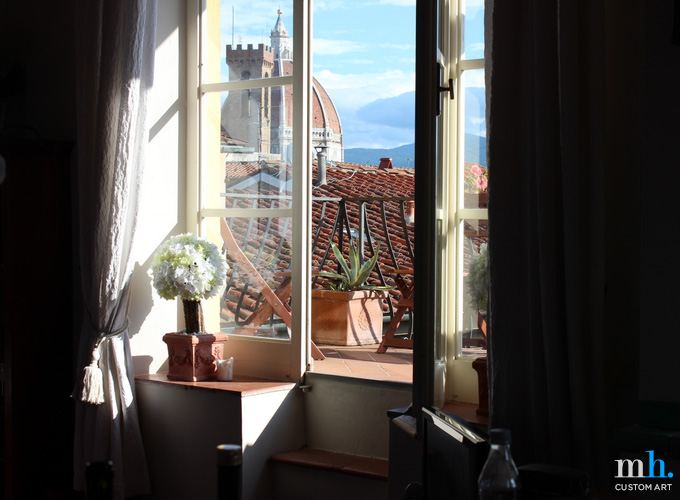 The charming vistas in and around Florence are endless. It's actually hard to take a bad photo. Of course, one historical building dominates them all – the Duomo. This Renaissance beauty towers above the skyline and just as you get yourself lost on a narrow windy street – BOOM! The Duomo peeps out between buildings. I was lucky to stay in a penthouse apartment at the center of it all. Every morning I drank my espresso to the Duomo view above. Stunning! The apartment is available on VRBO and I highly recommend it.
Below, a gallery wall of vacation vistas can help you re-live la dolce vita every day. We can help you brainstorm ideas and turn your own vacation vistas into daily inspiration.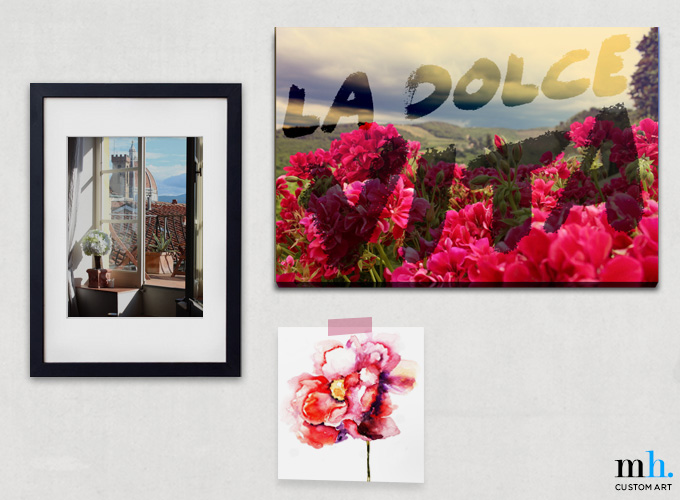 On the Streets of Florence
Among the bustle of tourists I spotted this quiet scene. Here's a little shop restoring architectural details. This man is polishing up a spiral pillar – just the daily grind on the streets of Florence.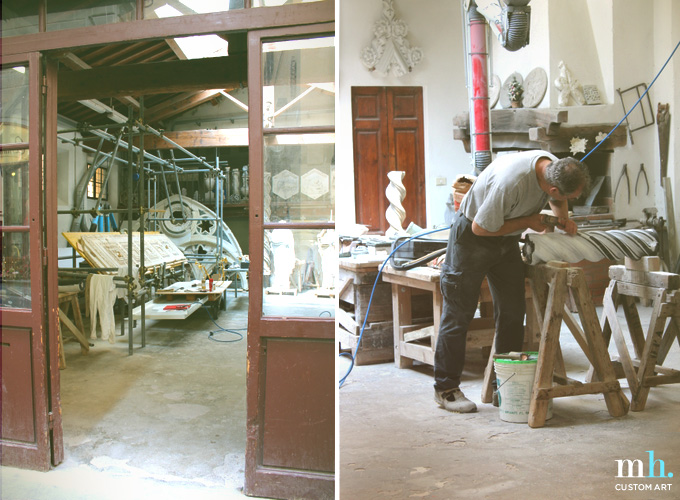 Also part of Florence's greatest hits is the Ponte Vecchio. Personally, I'm not so into the shops on the bridge, but I love the architecture and the classic Tuscan color palette.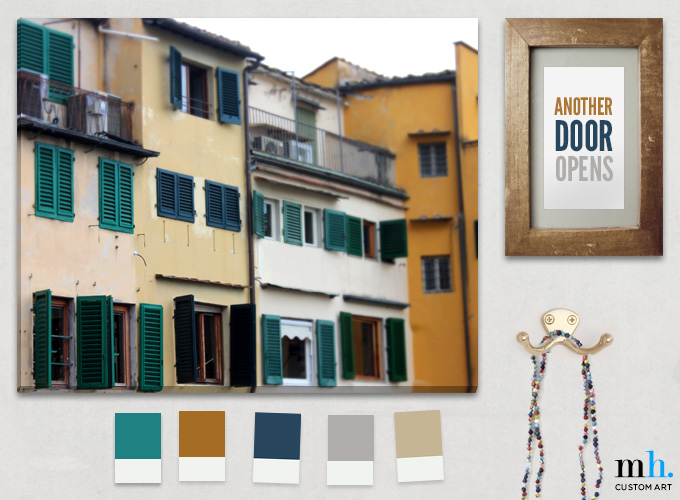 Tuscany and Beyond
Like every good tourist to Italy, we made the pilgrimage to the Cinque Terre. Once I looked past the throngs of (mostly American) tourists, I loved the stunning scenery of the coast. But the little town of Monterosso offered some quiet corners that were really special. Atop a small hill overlooking the sea was a cemetery and convent. Check out the classic black and white stripes and perfect symmetry of the entrance.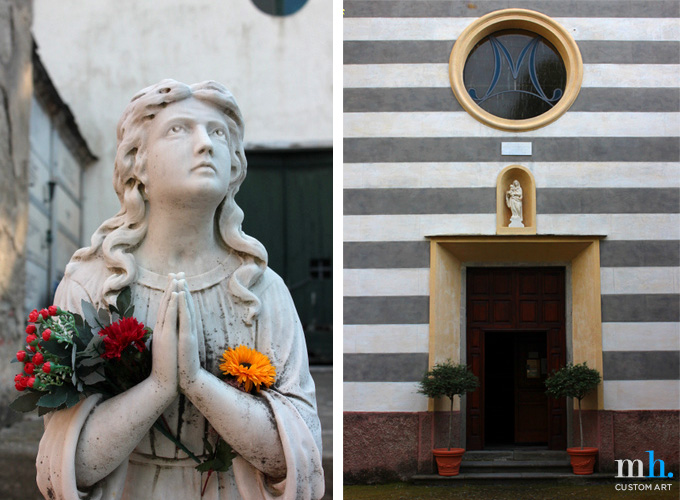 No trip to Tuscany would be complete without a dirt road lined in cypress trees. Sure, it's a little cliche, but it's also exists! The little path in the gallery wall below was located a truffle farm where we spend a lovely afternoon eating fresh pasta and drinking Chianti. That's a cliche I can definitely get into. And wouldn't this custom canvas make the cutest souvenir for your trip?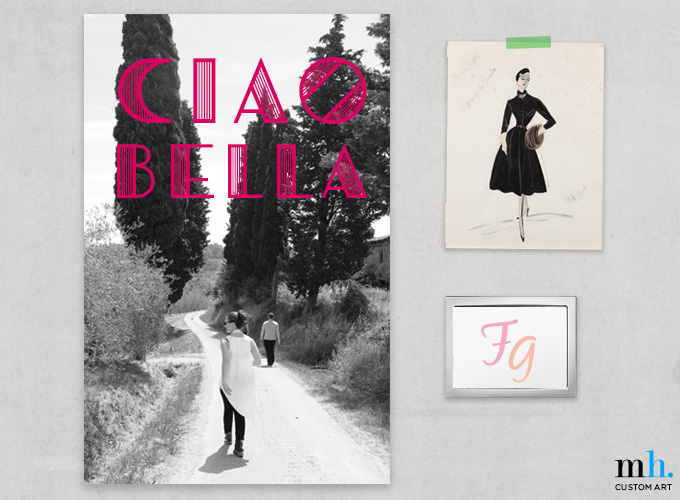 Resources
Here are a few of the things I enjoyed (and recommend) from my trip:
Check out these similar posts:
Mochi Home will rock your walls!
Get access to our printable artwork sizing templates. Be the first to learn about new wall art designs.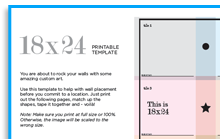 We hate spam just as much as you
New to Mochi Home?
Enter your details below for 10% off your first purchase!
You'll receive no more than two emails per week, and we hate spam just as much as you