Dress Up A Dorm Room with This Art (plus a Freebie!)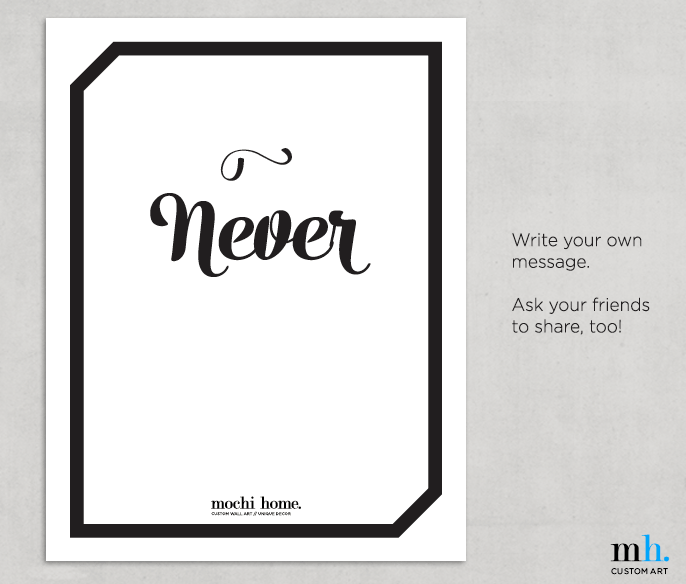 It's that time of year, again. For college students, back-to-school means packing up a car with your most important possessions to then share a tiny room with a stranger.
I really enjoyed my college dorm experience, in part because my roommate turned out to be amazing. But I also loved getting a new room every year that I could personalize into my own tiny home. My mom sewed me duvets with matching pillows and throws and I would bring in a lamp and an area rug.  Then, my roomie and I would DIY wall art by cutting out letters from magazines and hanging our favorite quotes.
DIY Quotes (free download!)
Grab these unfinished quotes, print them out and fill the blanks with your own favorite advice. Use one or make a collection. Scroll down for more wall art inspiration.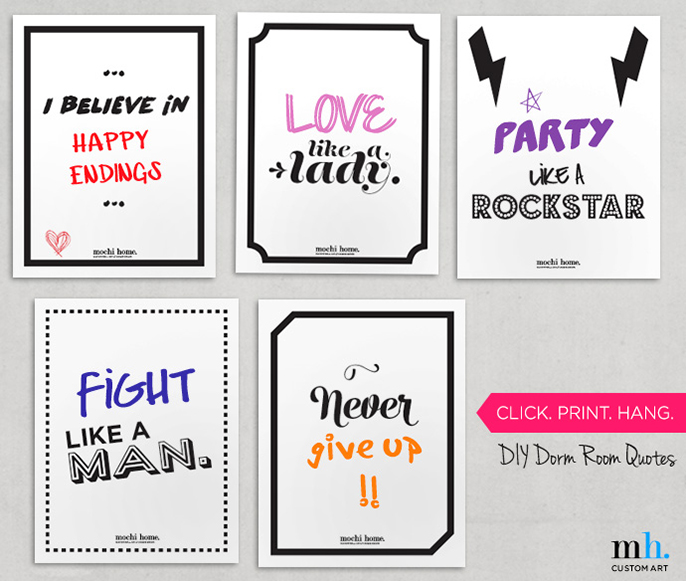 These days, it's so easy to spruce up a dorm with temporary accessories like removable wall paper and 3M command hooks. I recommend picking a theme and building a simple gallery based on that:
High Contrast
Black and white is the ultimate contrast and can look both artsy and high fashion. Try using letters or bold shapes with simple backgrounds.
Friends and Family
If you are missing home or faraway friends, incorporate your favorite photos. Try using colorful washi tape to make a cheerful arrangement. Or, to keep snapshots from looking like a high school locker, organize the photos into a grid- with a frame or even just with a paper back.
Pinboard
Be free and flexible with a simple pinboard style. This is always a classic for dorm rooms, workspaces and other casual decorating. Try to group images by color for a more streamlined look. And to keep it interesting, use a mix of images and text.
The sky's the limit when it comes to quick and dirty dorm room decor. Just get printing and get hanging (or taping, nailing, pinning…)
Check out these similar posts:
Mochi Home will rock your walls!
Get access to our printable artwork sizing templates. Be the first to learn about new wall art designs.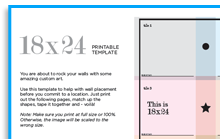 We hate spam just as much as you
New to Mochi Home?
Enter your details below for 10% off your first purchase!
You'll receive no more than two emails per week, and we hate spam just as much as you