Try Before You Buy – Free Digital Proofs!
Why do we try on clothes when we're shopping? So we can see how it fits! That's a no-brainer. And you can do the same here at Mochi Home.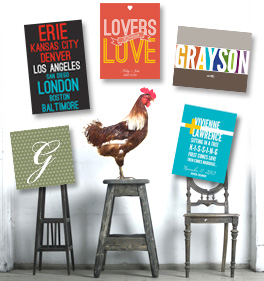 When I'm faced with a lot of options, I sometimes get paralyzed and can't make a decision. I think it happens to a lot of us. And as I was updating our own product line, I realized that we sure do have a lot of options! You can choose everything from colors to fonts to text to photos. And it hit me – this could be a paralyzing amount of customizations.
So here's my decision paralysis antidote. We'll show you how awesome your custom artwork can look. It's try before you buy.  All you have to do is have some fun making a few customizations. There's no commitment and no purchase necessary. We'll simply send you a digital mock-up of any artwork you want to "try on."
All we ask in return is that you sign up for our newsletter, so we can keep you in the loop on new products and useful offers like this one. And feel free to share with friends.
Happy customizing!

Get Your Free Digital Proofs
Choose your artwork, customize it and add it to your shopping cart. When you are ready to check out, just use code "PROOF" and choose "Free Digital Proofs" as your shipping method.
Check out these similar posts:
Mochi Home will rock your walls!
Get access to our printable artwork sizing templates. Be the first to learn about new wall art designs.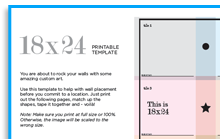 We hate spam just as much as you
New to Mochi Home?
Enter your details below for 10% off your first purchase!
You'll receive no more than two emails per week, and we hate spam just as much as you