Get This Spreadsheet: Home Decor Budget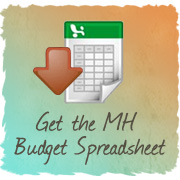 As the designated "household manager" of our 2-person family, I'm always trying to find ways to stay organized. And as the daughter of two Accountants, I always love a good spreadsheet. But as a designer, I can't stick with a system unless it's simple and looks good too.
And so I introduce (drumroll please), the Mochi Home Decor Budget spreadsheet! It's really just a simple Excel spreadsheet set up with a few details that relate to the home. I've also dressed it up with some tasteful formatting for readability, so it's easy to see how your budget is doing as you decorate your home. Happy (and on-budget) Decorating!
*Note: Don't forget to check the "Read Me" tab on the spreadsheet, which explains how the sheet works.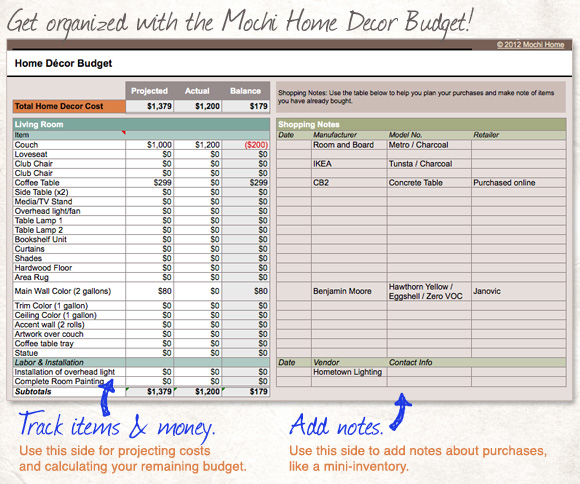 Check out these similar posts:
Mochi Home will rock your walls!
Get access to our printable artwork sizing templates. Be the first to learn about new wall art designs.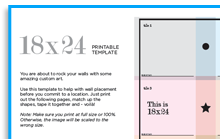 We hate spam just as much as you
New to Mochi Home?
Enter your details below for 10% off your first purchase!
You'll receive no more than two emails per week, and we hate spam just as much as you