5 Ways I Change My Decor for the Season
I'm constantly re-arranging things in my house. Whether it's moving furniture or swapping out curtains, I like to keep my decor feeling fresh. But, I don't have a the budget to make frequent big changes. Plus, I would feel wasteful if I got new furniture every year.
How can you keep decor seasonal without breaking the bank (or the landfill)? Here are five things I change regularly: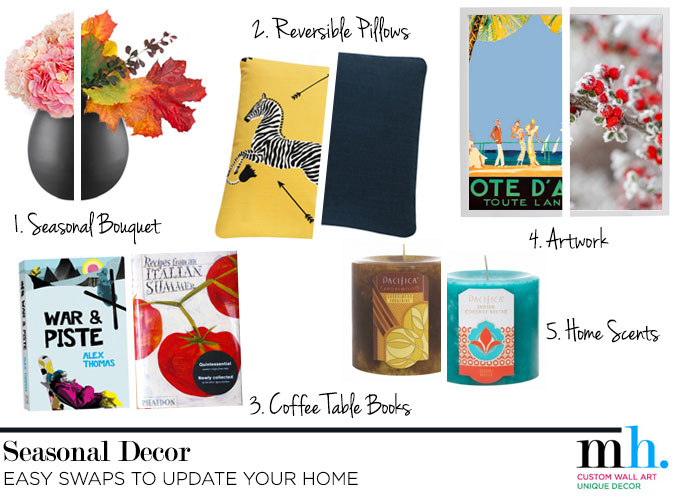 1. Flowers
This is probably the easiest and most obvious. Fresh flowers always feel….well, fresh! Plus, if you buy your bouquets at a farmers' market, you are guaranteed to get a seasonal look. Choose a neutral vessel like this Geelong vase from CB2 and you're ready for anything.
2. Pillows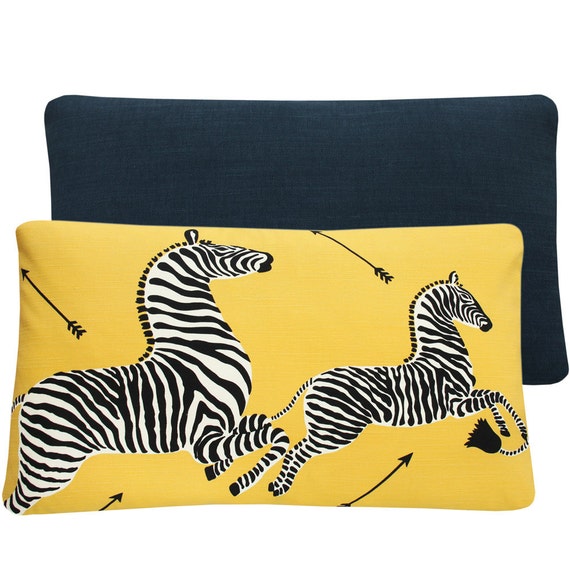 Another obvious choice is a quick pillow swap. I love the idea of reversible pillows like the happy zebra/tasteful blue combo above from Chloe and Olive. I actually keep several different sets of pillow covers and just change them out when I'm in the mood. Since pillow covers are pretty small, I can stash them in dark corner of my closet without sacrificing any useful storage space.
3. Coffee Table Books
I have a ton of books and I refuse to part with any of them. However, I also often forget I have them! To keep the books alive, I like pull out different books and rotate them as coffee table/shelf decor. It's also good way to go seasonal – I pull out my summer grilling book in the warmer months for easy access (or my all time favorite The Perfect Scoop).
4. Artwork
I also have tons of art – from big canvas prints to framed photos to simple printed quotes. My big canvases stay up year-round, but it's easy to swap the framed photos and quotes for seasonal options. I store the extras in a nice portfolio case so they stay neat and crease-free during the off season.
5. Home Fragrance
Don't overlook this important of your home's ambience! In the warm months, I love fresh lively citrus and fruit scents. Soy candles from Pacifica come in some particularly yummy flavors. In the fall and winter, I like to spice it up with vanilla, sandalwood and incense for a cozy warm feeling. Or, better yet, bake some pumpkin bread or cookies for really authentic ambience.
Get Inspired
More ideas below for decorating for the season. All images from Houzz.
This beautiful bunch is perfect for summer. Imagine in the fall you could fill this rustic pot with autumn branches.
A little faux fur is the perfect swap for a winter lodge ambience.
Both the colors AND the content of books can contribute to a seasonal look. Find ways to rearrange and re-group what you already own.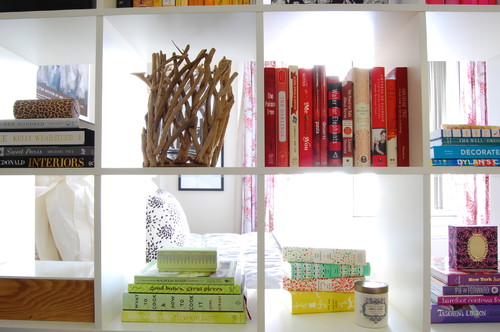 Trade out your usual mantel piece for a little Valentine's Day seasonal craft. So sweet!
A simple scented candle might not be big visual impact, but I guarantee you'll house will be instantly more "seasonal" with right fragrance.
So, how do you change your home?
Check out these similar posts:
Mochi Home will rock your walls!
Get access to our printable artwork sizing templates. Be the first to learn about new wall art designs.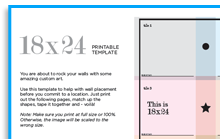 We hate spam just as much as you
New to Mochi Home?
Enter your details below for 10% off your first purchase!
You'll receive no more than two emails per week, and we hate spam just as much as you