Friday Freebie: Scary Edition
Happy Halloween! It's one of our favorites here in the USA, because who doesn't love dressing up, getting scared and bingeing on candy?! This freebie makes for a great last minute edition to your halloween decorating. It's a subtle nod to the creepy characters of our favorite scary movies. I suggest you swap out a few family photos for these gentlemen and see who notices. As usual, jut click, print and hang! And keep scrolling for some party decor inspiration.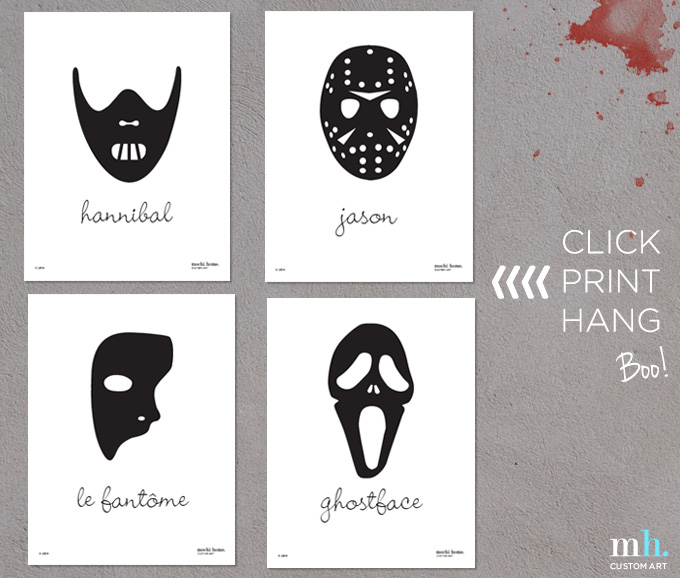 Black and white is always a classy party look. Especially in mummies and skulls.
Eerie minimalist ghosts have grown-up appeal.
This Mona Lisa could definitely use the company of our masked men for a very creepy gallery wall.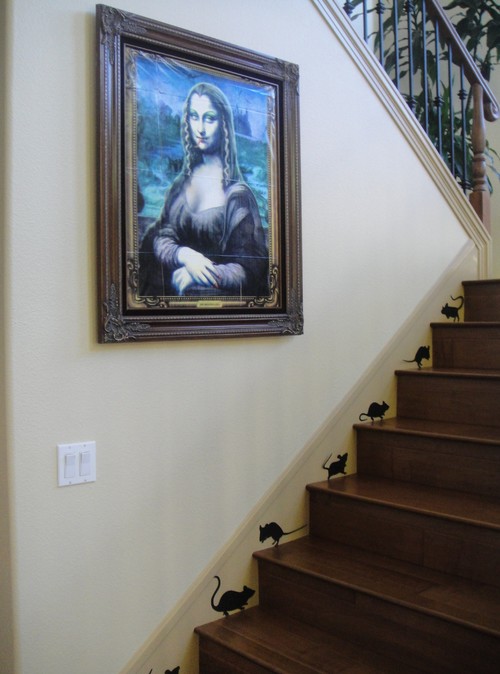 I love this quietly creepy styling. You almost wouldn't notice the strange specimens.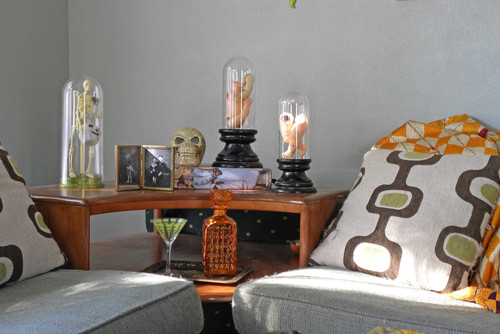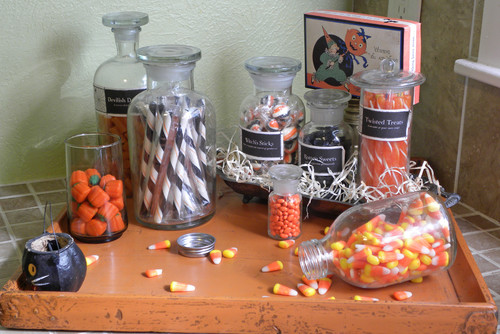 Happy halloween and wishing you lots of treats (and not too many tricks).
Check out these similar posts:
Mochi Home will rock your walls!
Get access to our printable artwork sizing templates. Be the first to learn about new wall art designs.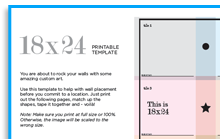 We hate spam just as much as you
New to Mochi Home?
Enter your details below for 10% off your first purchase!
You'll receive no more than two emails per week, and we hate spam just as much as you