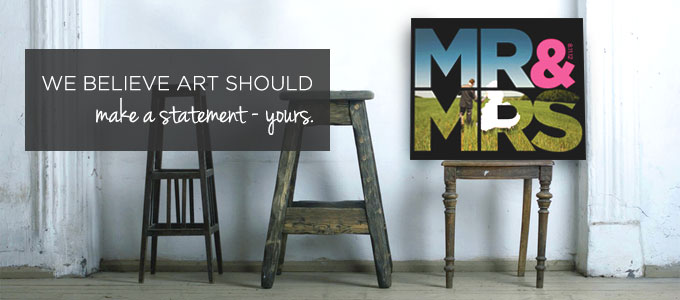 Our goal at Mochi Home is to help you achieve your own unique home decor nirvana. And yes, we are putting the "me" back in Home, one piece of custom wall art at a time.
Need a break from mass-produced home goods?
Mochi Home will rock your world with one-of-a-kind customizable wall art. Our bold, fun designs are the unique piece of home decor you've been looking for. Your name, your words, your photos make this art special. Just give us your best memories and we'll give them the design they deserve.
Looking for a memorable gift?
Forget the registry and go renegade by giving something unique and personal. Custom art is amazing for weddings, housewarmings, and kids. We can work with you on a custom piece or give a gift certificate to design their own. Mochi Home custom art will make you gift giver numero uno.